Over the past six months, the need to address the equity gap in education has been more apparent than ever. That's why we were so excited to see the work Bakpax is doing to help teachers ensure seamless continuation of instruction amidst the uncertainty of education in 2020, incuding offering free educator access to their time-saving AI grading tool in response to COVID-19 until the end of this year.
Ozobot and Bakpax want to continue to support educators during this transition, so one lucky educator will win Ozobots for an entire class (up to 36 students) PLUS a 2-year subscription to Bakpax's AI solution that reads handwriting and grades assignments in seconds! This giveaway package is designed to save teachers time and help you focus more on what matters–your students and ensuring equitable education!–during today's challenges and tomorrow's. 
Note: The winner will be able to access Bakpax for free until the end of the year, at which point the free 2-year subscription will begin. 
There are 4 ways to enter:
1. Follow Bakpax on Twitter (2 Entries)
Using the above link Gleam link, follow Bakpax on Twitter for two giveaway entries! Not only that, you'll get valuable tips for making the most of your time in the (virtual or in-person) classroom and making education accessible for students in any learning environment – in person, remote or hybrid. 
2. Visit Bakpax on Facebook (2 Entries)
Using the above Gleam link, head on over to Bakpax's Facebook page and "like" their page for exclusive updates and tips.
3. Share your Story (5 Entries)
Let others know about the giveaway (and why you should win!) on Instagram, Facebook, or Twitter! Use the Gleam link to upload a photo or video with the hashtag #OzobotBakpaxGiveaway and tell us how winning this giveaway will benefit you and your students. This can be a selfie, a picture of your classroom, an Ozobot x Bakpax Giveaway image, an Ozobot or Bakpax lesson you'd like to try, or anything you'd like.  For this option you can enter once per day. That's a lot of entries!
4. Attend the Ozobot x Bakpax Webinar on 11/17 (10 Entries)
Join us for an introductory webinar for educators looking for technology tools to improve students outcomes in the 2020-21 school year and beyond. We'll cover engaging students in hands-on lessons wherever they are with Ozobot, plus saving time with Bakpax's AI solution that reads handwriting and grades work in seconds. Together, Ozobot and Bakpax want to support you so you can focus on what matters most–your students and ensuring an equitable education–even in the most challenging times. 
We'll walk through one Math and one ELA lesson using Ozobots and Bakpax! At the conclusion of the webinar, you'll receive a secret code to receive 10 additional entries!
More on Ozobot and Bakpax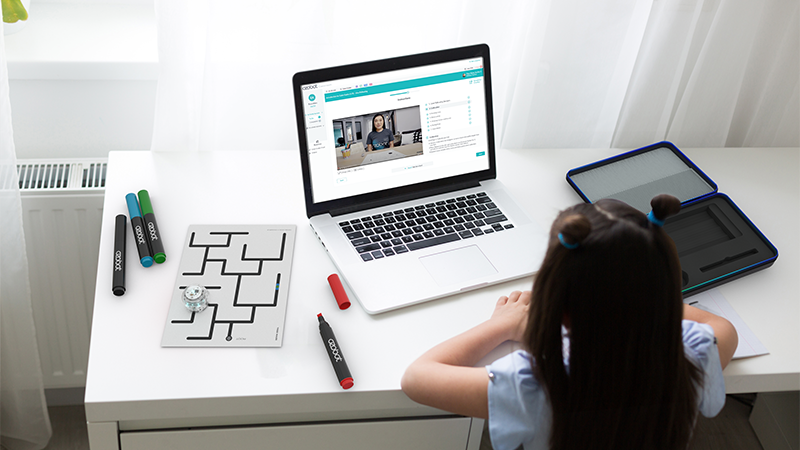 Hands-On Learning, Anywhere 
After five months working with districts, teachers, and K-12 leaders to understand the new challenges in education, our robots have gone remote-friendly for back to school–with the launch of the Ozobot 1:1 Program. Here's how it works when a school district goes 1:1:
Each student gets an Ozobot, to up engagement at home, in school, or wherever they're learning
Teachers access to ready-to-run, remote-friendly lessons (including student-facing instructional videos) with the Google Classroom-integrated Ozobot Classroom platform
Schools get an innovative way to measure engagement, even when students work hands on and beyond screens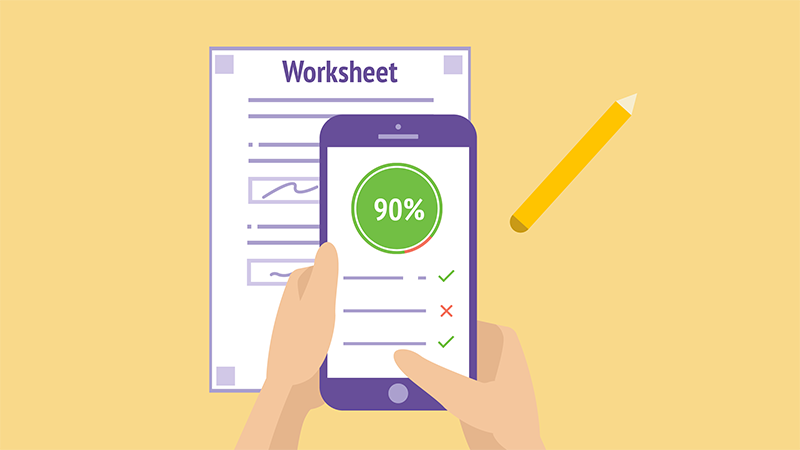 The Ultimate Teacher Timesaver & Access for All Students
What would you do with the hours you got back if you didn't have to spend time hand grading? Bakpax uses AI to read handwriting and grade assignments in seconds—saving teachers hours of grading time—and gives teachers deeper insights into performance and gives students immediate feedback, engaging them in their work while it's top of mind. With Bakpax, teachers get:
Thousands of free, standards-aligned, editable, autogradable assignments for math and more
Accessible assessment of student work. Students can submit work with a picture piece of paper and a phone—no computer or tablet required. Say goodbye to creating separate lesson plans for students who are learning in person and remotely!
Contactless assessment of student work
Together, Ozobot and Bakpax can save you hours of time and empower you to support and individualize student education so they can thrive—no matter where they're learning.
Official Terms & Conditions
OFFICIAL RULES. The following are the official rules ("Rules") for the Ozobot x Bakpax Giveaway Sweepstakes ("Sweepstakes"). By submitting an entry to the Sweepstakes, you acknowledge that you have read and agree to be bound by these Official Rules, the Ozobot.com Terms of Use (found at https://ozobot.com/terms-of-use) and represent and warrant that you satisfy all eligibility requirements.
NO PURCHASE OR PAYMENT OF ANY KIND IS NECESSARY TO ENTER OR WIN. A PURCHASE WILL NOT INCREASE YOUR CHANCES OF WINNING. ALL FEDERAL, STATE AND LOCAL LAWS AND REGULATIONS APPLY. VOID WHERE PROHIBITED OR RESTRICTED BY LAW.
SPONSORS. The Sweepstakes is sponsored by Evollve, Inc. d/b/a. Ozobot ("Sponsor"), a Delaware corporation with its principal place of business at 119 Torrance Blvd, Redondo Beach, CA 90277 and by Bakpax Inc., a Delaware corporation with its principal place of business at 325 N. End Ave, New York, NY 10282 (together, "Sponsors").  
ENTRY & ELIGIBILITY. To enter the Sweepstakes, (1) Follow Bakpax on Twitter AND/OR (2) visit Bakpax on Facebook AND/OR (3) upload a photo with the hashtag #OzobotxBakpaxGiveaway to Facebook, Instagram, or Twitter AND/OR (4)  attend he 11/17 Webinar and enter the "secret code." Completion of these entry requirements shall constitute an official entry into the Sweepstakes ("Entry"). Unlimited Entries per individual. For additional entries, you may also share the giveaway link via Facebook, email, or Twitter. Entries that are lost, late, incomplete, misdirected or altered for any reason, including hardware, software, browser or network failure, malfunction, congestion, or incompatibility will be ineligible. Only legal residents of the fifty (50) United States (excluding Puerto Rico), and the District of Columbia who are educators 18 years of age or older may enter and participate in the Sweepstakes, except employees, agents, or representatives of the Sponsors or any of its subsidiaries, affiliates, or members of their immediate family.
PRIZES. The following "Prize" is being awarded in this Sweepstakes to one winning individual: Up to (36) Evo Student Packs for one classroom. A roster or proof of enrollment number will be required upon notification of award. 
SWEEPSTAKES. The Entry submission period of the Sweepstakes begins on October 12, 2020 at 12 am Pacific Standard Time ("PST") and ends on November 30, 2020 at 11:59pm PST (the "Entry Period"). In some cases, Entries from outside the Entry submission period may also be considered. Winner will be notified via direct message or email and announced on the Ozobot Blog (the "OzoBlog") on within five (5) days of giveaway conclusion. Winners may be required, at the Sponsors' discretion, to complete and return an email confirmation of prize acceptance and an Affidavit of Eligibility and Liability and a Publicity Release ("Affidavit/Release") within three (3) days of notification, or an alternate winner will be selected. Prize shall be awarded within 30 days after receipt and verification of completed Affidavit/Release or prize notification. If the winning Entry is discovered to be invalid for any reason prior to delivery of the Prize, or if the Winner cannot be contacted or does not respond within three (3) business days, Sponsors may randomly select an alternate winner from all remaining eligible entries at its sole discretion. If there is no winner by the 30th day after end of Sweepstakes, no further winners will be chosen.
GENERAL. This Sweepstakes is governed by the laws of the State of California in the United States. Sweepstakes is subject to all applicable federal, state, and local laws and regulations. By entering and participating in the Sweepstakes, you agree to be bound by these Rules and by Sponsors' decisions, which are final and binding on all matters relating to the Sweepstakes. Entrants are required to provide accurate, valid and truthful information at all times. Sponsors will reject and delete any Entry that it discovers to be false, fraudulent, illegal or deceptive and will disqualify any entrant who tampers with the Entry process, the operation of the Sweepstakes, or is otherwise in violation of the Rules. Sponsors are not responsible for electronic transmission errors, which result in the omission, interruption, deletion, defect, destruction, alteration, and/or delay of any Entry. Sponsors are not responsible for any technical, network, electronic, computer, hardware and/or software malfunction, problem, incompatibility, congestion or failure of any kind. Sponsors reserves the right to cancel, terminate or modify the Sweepstakes at any time, in its sole discretion, if the Sweepstakes is not capable of completion as planned, including without limitation, the lack of Entry submissions, incomplete Entries, computer viruses, bugs, tampering, unauthorized intervention or technical failures of any sort, without notice. Upon cancellation or termination of the Sweepstakes for any reason, Sponsors shall have no obligation to award prizes or compensation of any kind.
By submitting an Entry and participating in the Sweepstakes, you represent and warrant that (i) your Entry is original and that you are the sole and exclusive owner and rights holder of the submitted Entry, or you have obtained the necessary permission to include the Entry in the Sweepstakes, and that you have the right and authority to submit the Entry in the Sweepstakes; (ii) your Entry does not violate any third party intellectual property or proprietary rights; and (iii) you are otherwise not in violation of any applicable laws, rules and/or regulations.
By submitting an Entry and participating in the Sweepstakes, you agree and hereby grant Sponsors and their affiliates permission to use, copy, modify, publish, and/or reproduce your Entry, including but not limited to your name, likeness, image, story and photos, for any purpose, including but not limited to marketing, media, editorial, commercial, advertising, promotional and/or publicity purposes, in any form of media anywhere in the world, without further compensation to you except where prohibited by law.
INDEMNIFICATION:
TO THE MAXIMUM EXTENT PERMITTED BY LAW, ENTRANT HEREBY AGREES TO INDEMNIFY, RELEASE AND HOLD HARMLESS SPONSORS, OF THEIR RESPECTIVE PARENTS, AFFILIATES, AND SUBSIDIARIES AND EACH OF THEIR RESPECTIVE SHAREHOLDERS, DIRECTORS, OFFICERS, EMPLOYEES, LICENSEES, SUCCESSORS, REPRESENTATIVES AND AGENTS AT ALL TIMES FROM AND AGAINST ANY AND ALL CLAIMS, ACTIONS, LOSSES, LIABILITIES, DAMAGES, PROCEEDINGS, COSTS (INCLUDING ATTORNEYS' FEES) AND EXPENSES FOR ANY INJURY, DAMAGE OR LOSS CAUSED OR CLAIMED TO BE CAUSED, BASED UPON, OR ARISING FROM THE ACCEPTANCE, POSSESSION, USE OR MISUSE OF THE PRIZE OR ANY PART OF THE PRIZE, ENTERING THE SWEEPSTAKES, PARTICIPATION IN THE SWEEPSTAKES, OR PARTICIPATION IN ANY PRIZE RELATED ACTIVITY OR EVENT.
In no event shall Sponsors be liable to a winner or entrant for any indirect, incidental, consequential, special or punitive damages of any kind, whether in contract, tort, negligence, strict liability, statutory or any other theory of liability arising from or related to the Sweepstakes, or any aspect of winner's or entrant's participation in or termination from the Sweepstakes as provided herein, even if Sponsors has been advised of the possibility of such damages. In no event shall Sponsors be liable to a winner or entrant for any amount with respect to winner's or entrant's participation in or disqualification from the Sweepstakes, or from the termination or cancellation of the Sweepstakes. To the extent permitted by law, the rights to litigate, seek injunctive relief or to any other recourse to judicial or any other procedure in case of disputes or claims resulting from or related to the Sweepstakes are hereby excluded, and you expressly waive any and all such rights.
Entrants agree to these Official Rules and the decisions of the Sponsors, and release, defend and hold harmless the Sponsors and their affiliated companies, and all other businesses involved in this Sweepstakes (including Instagram/Facebook/Twitter), as well as the employees, officers, directors and agents of each, from all claims and liability relating to their participation, acceptance and use or misuse of prize.  Winner assumes all liability for any injury or damage caused or claimed to be caused, by participation in this Sweepstakes or use or redemption of prize.  Sponsors are not responsible for any typographical or other error in the printing of the offer, administration of the Sweepstakes or in the announcement of the prize.
IF YOU ARE A CALIFORNIA RESIDENT, YOU WAIVE ANY AND ALL RIGHTS UNDER SECTION 1542 OF THE CIVIL CODE OF THE STATE OF CALIFORNIA, WHICH PROVIDES AS FOLLOWS:
"A GENERAL RELEASE DOES NOT EXTEND TO CLAIMS WHICH THE CREDITOR DOES NOT KNOW OR SUSPECT TO EXIST IN HIS OR HER FAVOR AT THE TIME OF EXECUTING THE RELEASE, WHICH IF KNOWN BY HIM OR HER MUST HAVE MATERIALLY AFFECTED HIS OR HER SETTLEMENT WITH THE DEBTOR."
You expressly waive and release any right or benefit which you have or may have under Section 1542 of the Civil Code of the State of California, to the full extent that you may waive all such rights and benefits pertaining to the matters released here.  In connection with such waiver and relinquishment, You acknowledge that you are aware that you may hereafter discover claims presently unknown or unsuspected, or facts in addition to or different from those which you now know or believe to be true, with respect to the matters released herein; nevertheless, it is your intention through this release to fully and finally and forever settle and release all such matters and claims relative thereto, which do not exist, may exist or heretofore have existed between you and the Sponsors.  The release herein given shall be and remain in effect as a full and complete release of such claims and matters notwithstanding the discovery or existence of any such additional or different claims or facts relative thereto.
If any section, provision, term or clause shall be held or found to be unenforceable or invalid by a court decision, statute, rule or otherwise, the remaining provisions shall not be affected thereby and shall continue in full force and effect and such provision may be modified or severed from these Rules to the extent necessary to make such provision enforceable and consistent with the remainder of these Rules.
FACEBOOK/INSTAGRAM/TWITTER DISCLOSURE: You are providing your information to Sponsors and not to Facebook, Instagram, Twitter, or YouTube. This Sweepstakes is in no way sponsored, endorsed or administered by, or associated with, Facebook, Instagram, Twitter, or YouTube. By participating, you hereby release and hold harmless Facebook, Instagram, Twitter, or YouTube from any and all liability associated with this Sweepstakes.
PRIVACY POLICY: Sponsors are committed to protecting your privacy. The privacy policy located at http://www.ozobot.com addresses how we will use the information we collect from you on the Sweepstakes entry form. By entering the Sweepstakes, or providing your information to us, you agree to accept the uses of your information described in this privacy policy.
When you register as an entrant in the Sweepstakes your first/last name and email address will be collected. Once a Prize Winner is chosen, the Prize Winner's Instagram, Facebook, Twitter, or YouTube handle or name will be publicly shared and displayed on the OzoBlog and other promotional materials if needed. The Prize Winner's name will also be shared with any inquiring parties.
// End of Official Rules //
This promotion is in no way sponsored, endorsed or administered by, or associated with, Instagram or Facebook.—