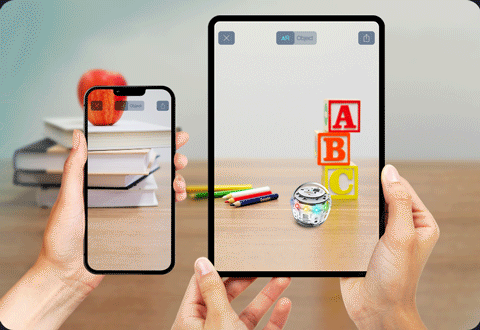 Drop the digital into the real world with MetaBot™ – the first augmented reality robot designed for education.

All you need is a smartphone or tablet and OzoBlockly code, and you're ready to bring Evo into your world!
Using OzoBlockly on a desktop, create custom Evo programs using movement, lighting, timed actions and more!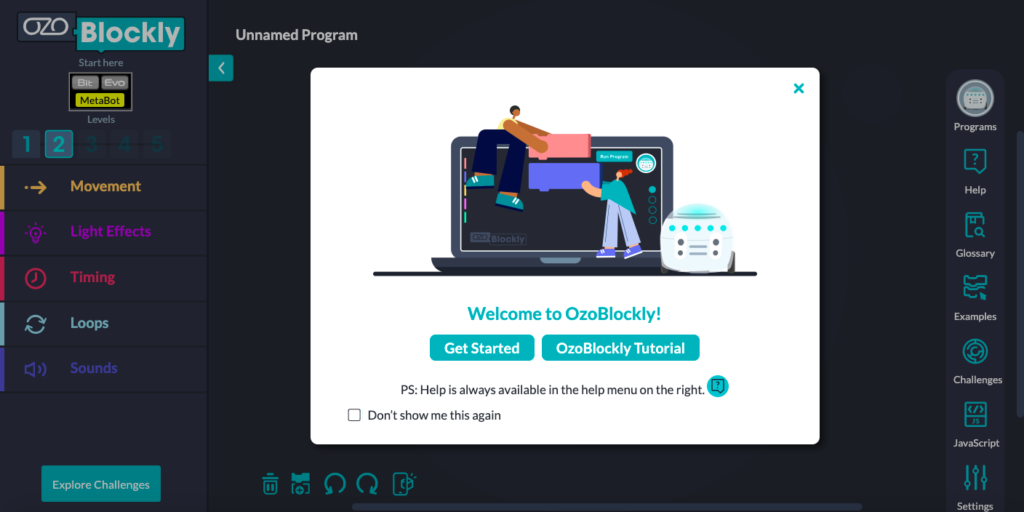 Once you have your OzoBlockly program, bring it to life with MetaBot on a smartphone or tablet! Add new programs, share and repeat all for free.

STEAM education made accessible.
Explore our library of Standards-aligned lessons made for MetaBot and download for free!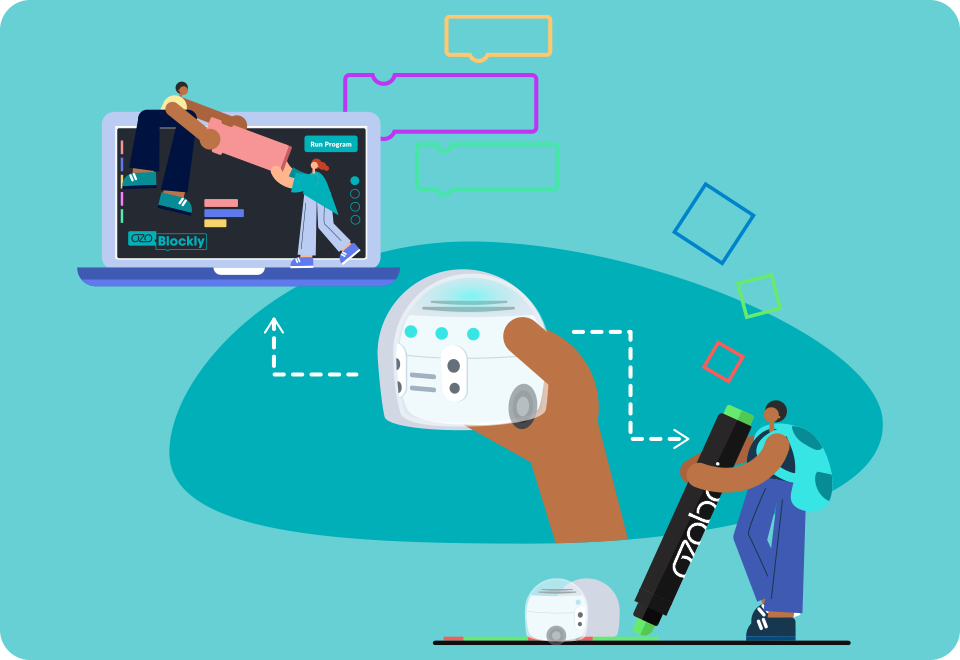 From at-home play to a classroom of learners, MetaBot is an immersive CS experience unlike any other.