Summer is here, and what better way to fill your days than with activities and lessons with Evo! June is packed with many fun holidays, from Summer Solstice, World Environment Day, and Father's Day! Get ready, we're bringing the fun.
Code a Roller Coaster Adventure
Author: Sheila Slawiak
Grades: 5-9
This fun assignment will be a culmination representing students' color-coding skills. Color code Evo on a wild ride.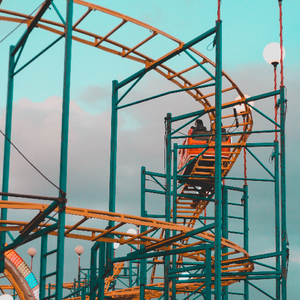 Author: Beth Worthy
Grades 3-9
Students will learn the importance of planning programs prior to programming by first playing Candyland and then programming Ozobot to recreate their board game.
Author: Jennifer Perry
Grades: 2-4
Students will learn mapping skills and the location of the Seven Continents by creating paths for Ozobot to travel. Dive deep into the world map and explore the seven continents!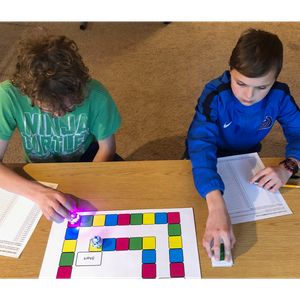 Grades: 2-8
Students will be introduced to the concept of functions by using color codes to represent a function; by combining two or more color codes to create a function with a marker.
Author: Cara Buckley
Grades: 2-5
Let's go on a pirate treasure hunt! Get the pirates to their buried treasure on the island. Students will program an Ozobot using Ozobot Blockly to get from one place to another on a map while avoiding obstacles.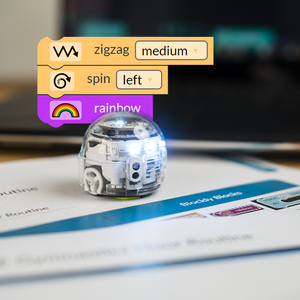 Code for the Gold – Gymnastic Floor Routine
Grades: K-4
Students will program Ozobot using sequences and loops to compete in a Gymnastics Floor Competition. Evo will recreate the performance Olympic worthy!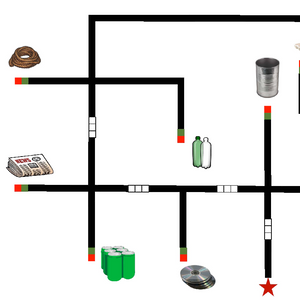 Author: Jenny Copeland
Grades: K-6
Students will guide Evo around their recycling board to recycle objects to help rebuild their community.