Coding and computer science challenges for learning
at school or at home, with bots or without!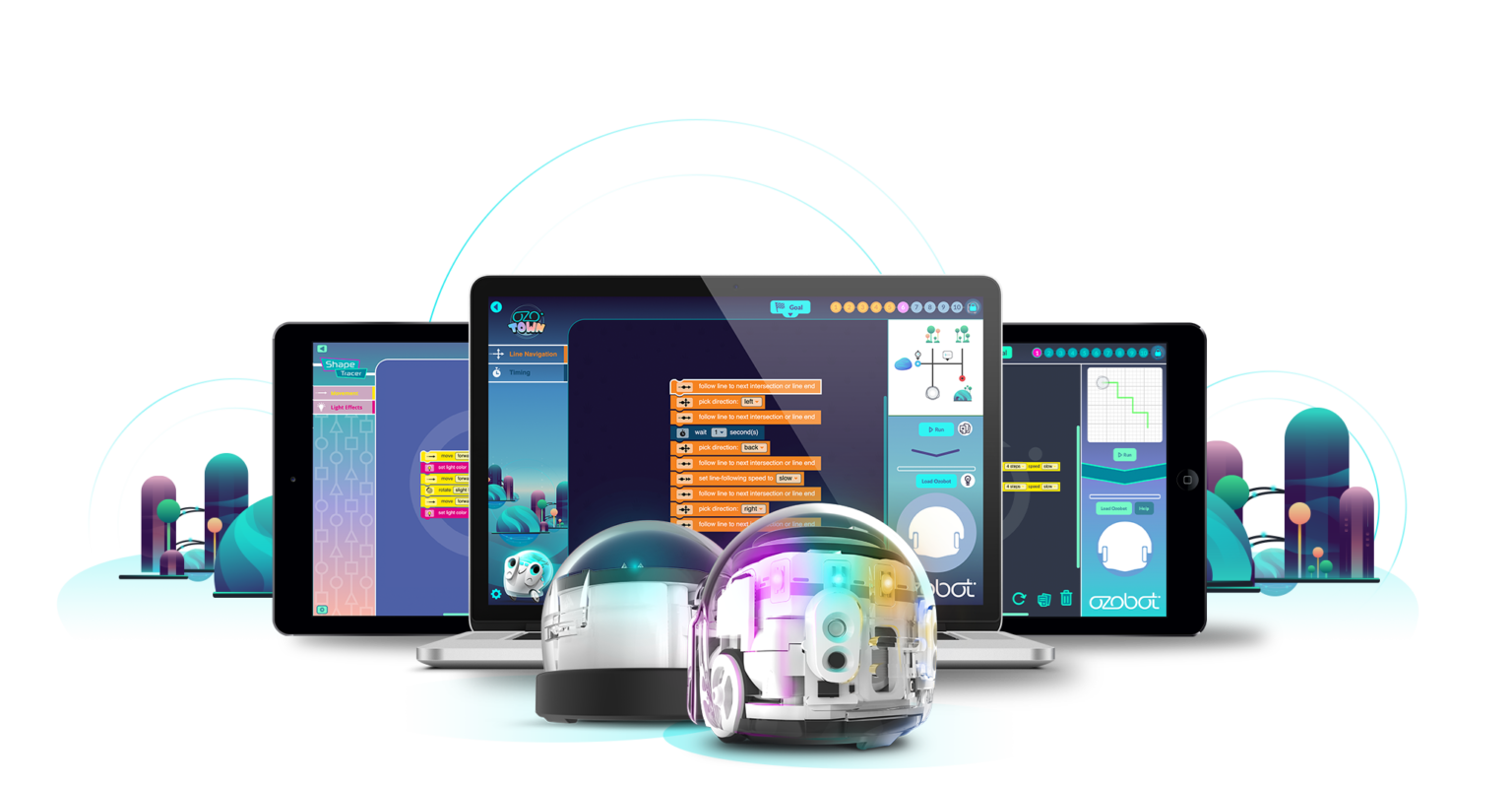 Take Ozobot Challenges to the next level.
Free • No Bots Needed • 30 Levels Play at home or prepare students to dive into OzoBlockly lessons with Ozobots.​
Build Intermediate-to-Master OzoBlockly programming skills (following lines, intersections, and more)–all with a virtual Ozobot.

Concepts: Sequencing & Debugging​
Build Beginner-to-Intermediate OzoBlockly skills with ShapeTracer

Launch Evo from target to target with OzoLaunch, create custom Tricks, and more! Find games in the App's Play section. Evo only | For smartphones/tablets
Educators: Your students can use the Evo App to create and load OzoBlockly programs with tablets. Learn more in our OzoBlockly FAQs.

For School: Game-Based Learning
No-Cost, Ready-to-Run Lessons