As we approach gratitude season, we are excited to share the release of our brand new November lessons! Add an extra layer of knowledge and fun to your Thanksgiving celebrations in the classroom or at home.
Turkey is making a break for it! Help your Ozobot Turkey escape getting eaten on Thanksgiving day using your Color Code markers and counter codes.
Grades: K-2
Subject: Math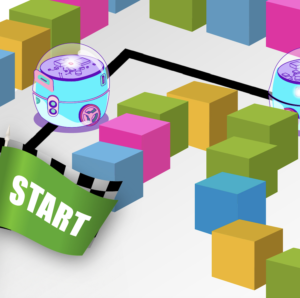 Help Ozobot win the Turkey Trot this Thanksgiving Day! First, build a race track, then use Blockly to help Ozobot speed to the finish line!
Grades: K-2
Subjects: Engineering/ Tech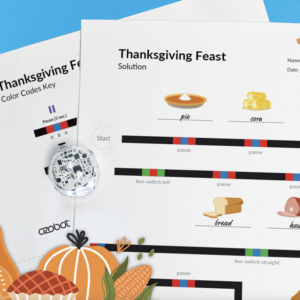 Ozobot can't wait for Thanksgiving this year! It is your job to teach Ozobot all of the foods eaten at a Thanksgiving feast.
Grades: K-2
Subjects: ELA
During Día de los Muertos, we can bring joy and celebration through dancing! Solve addition and subtraction problems to help Ozobot create a Día de los Muertos dance.
Grades: K-2
Subjects: Math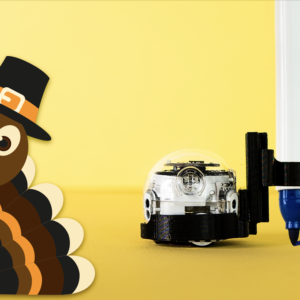 Students will unleash their creativity as they use Ozobot to craft abstract turkey art! By attaching a 3D pen holder and mastering Blockly, they'll navigate the challenge of programming Ozobot's wheels and motors.
Grades: 3-5
Subjects: Art
Thanksgiving is a great time to give back to your community! Team up to develop a community service project and use Ozobot to create a 3-dimensional demo.
Grades: 3-5
Subjects: Engineering/ Tech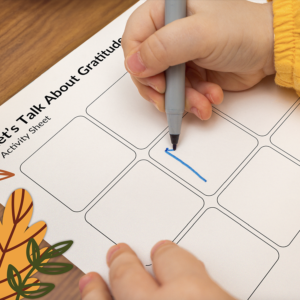 Engage in a gratitude conversation with classmates while programming a randomization code for Ozobot!
Grades: 3-5
Subjects: Engineering/ Tech
Students will use their knowledge of life and earth sciences to complete sentences about seasons changing and find which Color Codes to program a path for Ozobot.
Grades: 3-5
Subjects: Science