On the heels of the strangest Memorial Day Weekend of the decade, districts, teachers, students, and parents are looking ahead to fall and wondering exactly what learning will look like. In times like these, teachers like Ozobot Certified Educator Rene Perry can be a huge source of inspiration. 
Rene is our May Educator of the Month for so many reasons, including her creation of an all-too-timely Ozobot as Patient Zero lesson. More than that, we wanted to spotlight her as someone committed to sharing her teaching strategies and lifting other educators up, and partnering across sectors to bring STEM and STEAM skills to all students.

Rene Perry, STEM Teacher & Educational Designer | Cascade Christian Schools

Rene is a STEM educator based in Seattle, Washington–a state that has been hard hit by COVID-19. As a STARS Teacher Trainer she's certified to instruct other teachers in curriculum development, with a focus on coding and programming, and has been working in classrooms for over 15 years. Rene discovered Ozobot–setting her on the path to become an Ozobot Certified Educator–when she was looking to integrate computer science into science curriculum for five schools with a student population that had 65% pre-readers and 9% English language learners.

Connect with Rene on Twitter @Gamerd0g and read on to discover what she's been up to lately.
Program Recognition from Project Lead the Way
Today, Rene is in charge of implementing Cascade Christian Schools' STEM program, which engages all K-6 students across three campuses. This month, Rene and Cascade Christian's students got some exciting news! Project Lead the Way (PLTW) recognized them as a Distinguished School, for their STEM program and broader curriculum. 
Way to go, Rene and team!


Innovative Lesson Creation–with Ozobot & Other Partners

As an Ozobot CE Rene has created many lessons with the community, spanning grades PK-12. She recently shared them, and broke down the steps of their development, in an Ozobot webinar. If you're an educator with an Ozobot Classroom account, you can access Rene's lessons for free at ozo.bot/rene. Here are a couple highlights!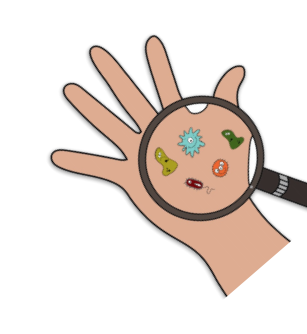 Grades 6-12 | OzoBlockly | Evo or Bit
For Teachers: Full lesson plan in Ozobot Classroom>
For Parents: PDF only>
In this lesson, students program an Ozobot to mimic the path of Patent Zero as they travel through a school unsuspectingly spreading a mystery illness to classmates. Like our April Educators of the Month, Rene knows that engaging kids in current events can boost civic mindedness and emotional intelligence in addition to literacy.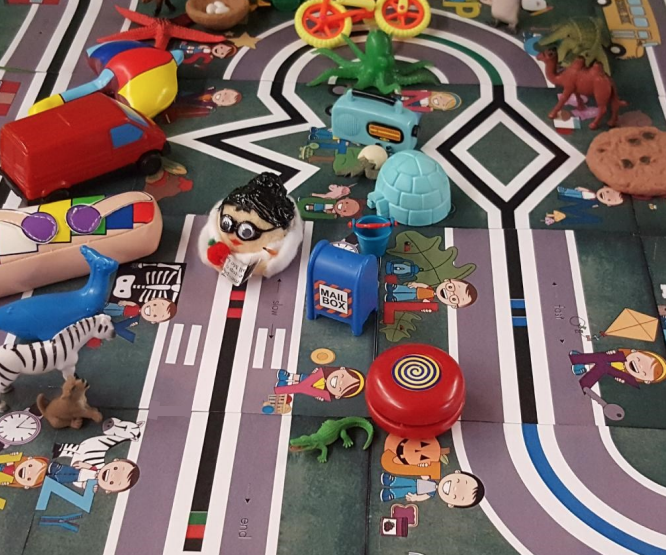 Grades 6-12 | OzoBlockly | Evo or Bit
For Teachers: Full lesson plan in Ozobot Classroom>
For Parents: PDF only>

This lesson introduces early readers to robotics, problem solving, and programming with an Ozobot, in addition to hitting a Common Core math standard for measurement and data. Students will learn to calibrate an Ozobot, sequence an algorithm, observe their bot's reactions to pre-printed codes, and then sequence the alphabet.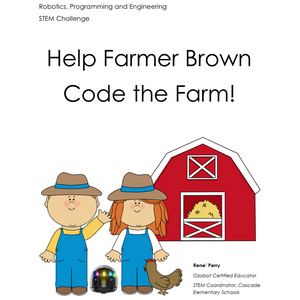 Grades 6-12 | OzoBlockly | Evo or Bit

For Teachers: Full lesson plan in Ozobot Classroom>
For Parents: PDF only>
In this lesson, a storm has created STEM challenges that students must network to solve, each tackling and debugging their section of code. Students take on roles (Programmer or Engineer) and collaborate to help Farmer Brown, much like Rene collaborated with organizational partners in the development of this computer science lesson. She partnered with Washington Tractor, PLTW, the Dairy Farmers of WA, and Ozobot to develop it.
This fall will certainly require teachers to support other teachers, but with all the pressure of reopening and hybrid in-class/at-home plans, it will also call for involvement from parents, community leaders, and organizations like ours as well. Rene Perry works across all sectors to share ideas and inspire, even in the face of the unknown.