As the U.S. responds to the coronavirus crisis, millions of people find themselves out of work, concerned about at-risk family members, or struggling to adapt to safer at home measures. Social distancing can be difficult for adults to adapt to, not to mention children. In between moments of epic fort-building and sneaking snacks, their new day-to-day experience can be scary at worst and isolating and confusing at best. Teachers are right in the thick of this crisis, adopting new virtual tools to provide instruction and materials to their students. Yet some educators are still finding room to innovate, creating new lessons to engage students in current events and give them some tools to process the pandemic.
We talked to two of our Certified Educators, Lisa Richardson and Dr. Richard Born, about ways to teach students civic engagement and current events amid COVID-19. Spanning subjects from social studies to science and grade levels 6-12, these lessons can come with the added, unexpected benefit of bringing smiles to the faces of students and families.

Shop Ozobots >
Educators, Sign Up for FREE Ozobot Lessons >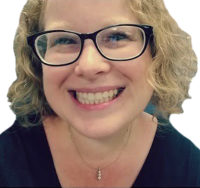 Lisa Richardson, Math Models Teacher | Clear Brook HS
Lisa Richardson is a newly-minted Ozobot Certified Educator and a math models teacher who deftly integrates technology and coding into math lessons at Clear Brook High School in Texas. In a recent Ozobot Edu Webinar, she shared six such lessons along with teaching strategies and tips.
Proving that Ozobots are just like us, one of Mrs. Richardson's lessons sends a robot on a mad dash to stock up on toilet paper while practicing social distancing.
Grades 6-12 | OzoBlockly | Evo or Bit
For Teachers: Full lesson plan in Ozobot Classroom>
For Parents: PDF only>
In this lesson, students measure distance in centimeters, convert to millimeters, calculate angles and measure them using a protractor, then use OzoBlockly to program a bot to travel from store to store in search of toilet paper while avoiding virus molecules. It's aligned with Common Core math standards as well as ISTE and CSTA standards.
In the video above, Mrs. Richardson's Ozobot makes an extra stop at Whataburger "well, because he's Texan." Mrs. Richardson developed this lesson to use in her classroom in the fall and is engaging her students with ShapeTracer, Ozobot's robot simulator, in the meantime. The lesson can also be used by educators who sent bots home to students as well.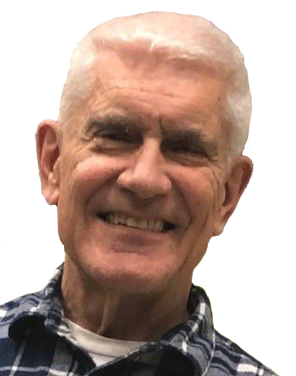 Dr. Richard Born, Retired Professor | Northern Illinois University
Dr. Richard Born is another Ozobot Certified Educator and a prolific contributor to our Lesson Library. As some states consider loosening safer-at-home measures and debate gets heated, now can be a great time to use Dr. Born's latest lesson to get students talking about social distancing, what it means, and how it can make people feel.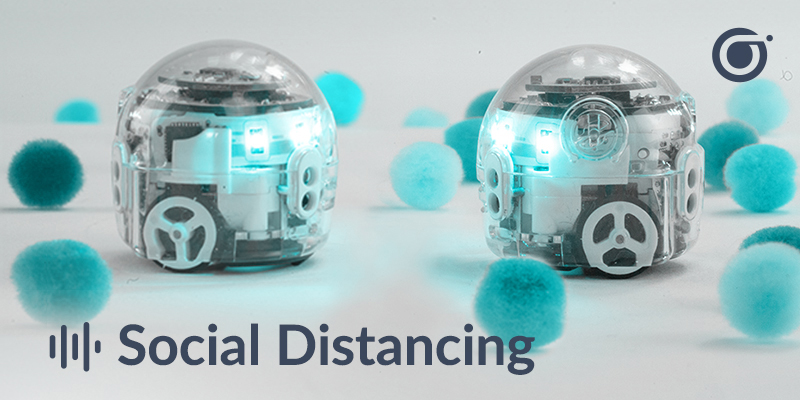 Grades 6-12 | OzoBlockly | Evo only
For Teachers: Full lesson plan in Ozobot Classroom>
For Parents: PDF only>
In this lesson, students explain what social distancing is and why it's important to practice during the coronavirus pandemic. Using OzoBlockly, they construct an 'Evo social distancing' program that leverages the bot's proximity sensors and a second 'slowpoke' program for another bot.
This can be a great activity for introducing OzoBlockly Advanced level Sensor blocks, and can be adapted for distance learning by having students collaborate and share programs, then loading their code and screensharing the results. Debug with your students and experiment with the social distancing program!
Mrs. Richardson, Dr. Born, and those of us at Ozobot understand the seriousness of the coronavirus situation with lives at risk and added stresses at home, but we also collectively believe in the healing powers of laughter and the sense of community and civic-mindedness that can come from lessons like these. Plus, there's an added benefit to teaching current events in the time of coronavirus: it can help boost reading skills that are otherwise at risk of sliding.
The Connection Between Current Events & Literacy
A recent NWEA report on the effects of school closures on student learning identifies the COVID slide, a weakening of growth in math and reading skills comparable to an extended summer break.
Report authors Dr. Megan Kuhfeld and Dr. Beth Tarasawa estimate that students "will return in fall 2020 with roughly 70% of the learning gains in reading relative to a typical school year" and only 50% of the learning gains in mathematics. They recommend that policymakers, schools, teachers, and parents work together to make sure students have access to engaging instruction in these subjects. Current events could help, at least with progress in reading.
According to Robert Pondiscio for The 74, studying current events can boost literacy, language proficiency, and civic-mindedness. "A month ago," he writes, "if you used the terms 'coronavirus,' COVID-19,' or 'social distancing,' you would have to explain what they meant." Now, the terms have become widely accepted parts of speech, and represent the kind of cultural literacy that can improve reading comprehension.
So how can teachers and parents confidently let kids engage in current events? In their book, Future Ready Librarian Shannon McClintock Miller and district leader and ISTE board member Bill Bass outline a model for digital mentorship–a path between overt gatekeeping and unfettered access–that can be applied to the consumption of news and social media in school or at home. Common Sense Media also recommends waiting until kids are 7 to let them start consuming news, and provides a list of kid-friendly news resources.
Lessons and activities that guide students through current events, like the ones provided by Lisa Richardson and Dr. Richard Born above, can be a great way to mentor students as they consume and make sense of an ever-changing world.