Over the years, educators have seen the ways that Ozobot can be used beyond coding and Computer Science to bring STEAM to any subject. However, educators are still often surprised at how seamlessly Ozobot can be incorporated into English Language Arts (or ELA) classrooms! We get quite a few recommendation requests for ELA lessons, so we are very proud to say that we have 66 high-quality lessons/activities for ELA in our Lesson Library!

It would take way too many pages to list every single one, so we've put together a shorter list for you to get excited about using Ozobot to teach ELA.

Color Codes
Grades K-5

Student teams will work together to identify important story elements in a familiar text, then develop a plot diagram using Ozobot Color Codes.

Color Codes or OzoBlockly
Grades 2-5
This lesson uses Evo or Bit to help students learn about and fine tune their procedural writing. Students will design a program for Evo or Bit to follow, test it, and then write up clear directions for someone else to recreate their exact program. They will then swap directions with their partner and try to recreate their program design by following their written directions. One more reason to get excited about this lesson: it can be completed with either Color Codes or OzoBlockly!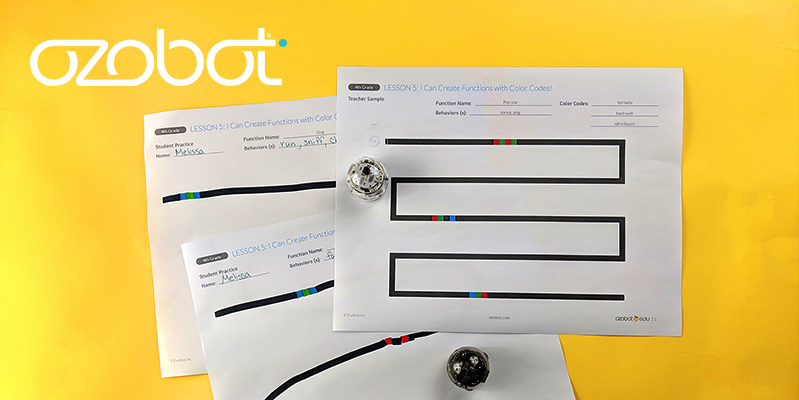 Color Codes
Grades 2-8

Students will be introduced to a core coding concept—functions—by using screen-free Color Codes to represent them! This lesson is a part of our new Core Coding Curriculum, which is organized by grade level and covers five fundamental coding concepts: Sequencing, Loops, Advanced Sequences & Loops, Conditional Statements, Functions, and Variables. Educators don't need any previous coding or computer science knowledge to get started! Introduce your students to Ozobot and start building their 21st century skills.

Color Codes
Grades 1-3

In this lesson, students will learn what it means to be a good digital citizen and guide Ozobots safely through the "web."

OzoBlockly
Grades 4-8
Learn about how computers generate random numbers, then use a similar Ozoblockly program to write a fun story using random words that Ozobot choses.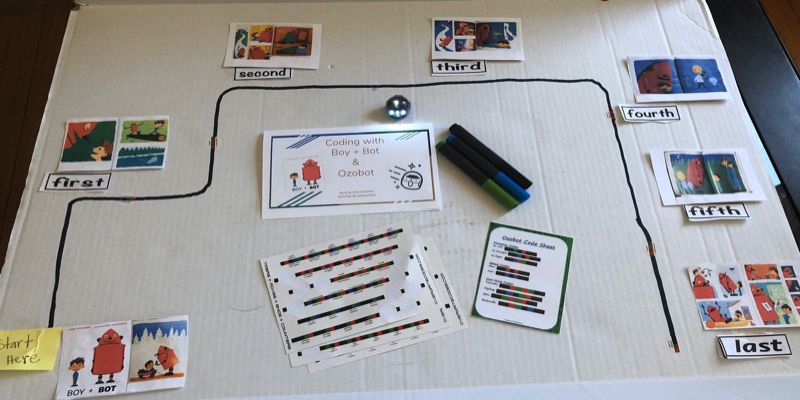 Color Codes
Grades PK-3

Students will read Boy and Bot, then code Ozobot to go re-tell the events that took place in the story in sequential order.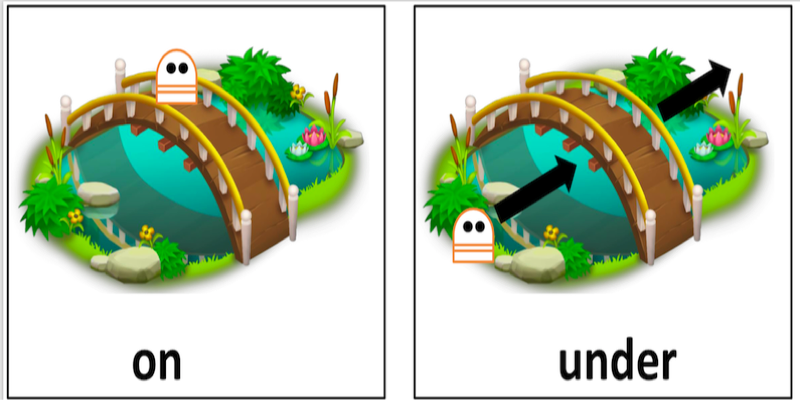 Color Codes
Grades PK-1

Students will learn about prepositions and use Ozobot to understand the meaning and methodology of a variety of prepositional words and sayings.

Color Codes
Grades 2-6

Students get hands-on with animal life cycles—using Ozobots to mimic the transformation of different animals and their life cycle.

Color Codes
Grade 5

An excellent example of integrating coding with ELA, students are able to visualize debugging by creating a Color Code path for Ozobot to explore the seven continents.

Color Codes
Grades PK-K

Your students will code Ozobot to approach different characters from the book Can I Be Your Dog? By Troy Cummins and code Ozobot to "ask" to be their dog.
We are always looking for more lessons to add to our free Lesson Library! Submit your lessons today for some awesome perks! Your first approved lesson gets you a free Ozobot T-shirt. When you submit three or more lessons, you'll be invited to apply to our Certified Educator program. You can submit your lessons here!