We're setting the bar high for 2021 Educators of the Month with standout educator at the Agnes Irwin School, Kimberly Walker! Kim was one of the first to take her students 1:1 with Ozobot, and we had the pleasure of getting to know her and her passion for keeping her students engaged with STEAM during this difficult year for educators. She was kind enough to spend some time going deeper with us on her approach to STEAM, the importance of giving girls access to STEAM education early on, and how she's approached a year of changing learning environments.
About Kim…
Kim is the Lower School Director of Technology Integration and Innovation at The Agnes Irwin School where she manages the Lower School makerspace, the iWonder Lab. She is a member of the school's Innovation Team and co-leads professional development activities across a range of topics, including maker education and student-driven learning. She has over fifteen years of classroom teaching experience and has taught grades 3-6 in both private and public school communities. She's passionate about supporting equity and inclusion in schools, online shopping, and spending time with her family. Energy and experimentation are her superpowers!
On what this school year has looked like for Kim and her students…
This school year has certainly been different, to say the least! We have volleyed between virtual teaching and learning and hybrid classroom environments at different points this school year. However, regardless of where our students have been physically located during the school day, their learning experiences have been a blend of teacher-facilitated lessons and independent exploration using their Ozobot 1:1 kits.
Practical advice for providing greater access to STEAM education…
At our school, one of our primary goals is to model and support inquiry in our classrooms, particularly with our youngest learners. If you are seeking to provide greater access to STEAM education, I would suggest that you first begin from a place of inquiry. What kinds of STEAM experiences are your students, their families, and your school most interested in? What do your students already know about STEAM and STEAM careers? What does your community value in terms of STEAM education?
In our iWonder Lab (our Lower School makerspace), we hosted "Look and Wonder" visits where students and their teachers were invited to observe and explore various STEAM tools, toys, books, etc. As each class visited, I asked questions and took notes – later using that information to create lessons and units tailored to students' needs and interests and their teachers' curricular goals.
In the end, the information that I gathered resulted in flexible, responsive programming beginning with a play-based approach to STEAM in Pre-Kindergarten and Kindergarten and multimodal STEAM and robotics programming in grades first through fourth grade.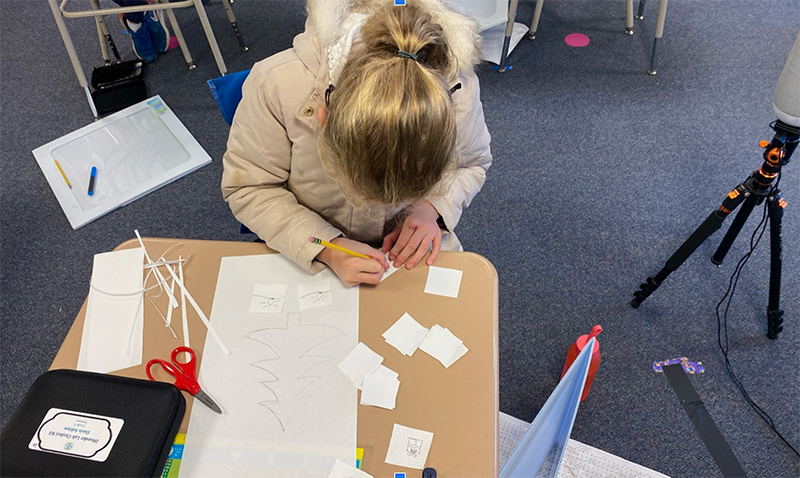 On her approach to STEAM…
My experience as an educator, as well as research on best practices in girls' education, supports an integrated approach to STEAM instruction that encourages students to make connections across content areas. For that reason, our Lower School makerspace, the iWonder Lab, was created to inspire our students to use their imaginations, curiosities, and wonderings to make innovative connections to our curriculum. Our program takes a constructivist approach to the use of technology and the acquisition of STEAM skills. Our three-member Innovation Team, (iTeam for short), works with homeroom teachers to integrate coding, computational thinking, and robotics into the curriculum. Students have the opportunity to use technology to explore areas of interest and solve problems.
More about innovation at The Agnes Irwin School
On the importance of giving girls access to STEAM education early on…
Research suggests that women are underrepresented in STEAM fields and careers. At The Agnes Irwin School, our STEAM programming is designed to ignite creativity and curiosity and directly address the STEAM gender gap. By establishing a program that spans grades PreKindergarten all the way to grade 12, we can create a supportive STEAM ecosystem that responds to the needs of our students at different stages of their development.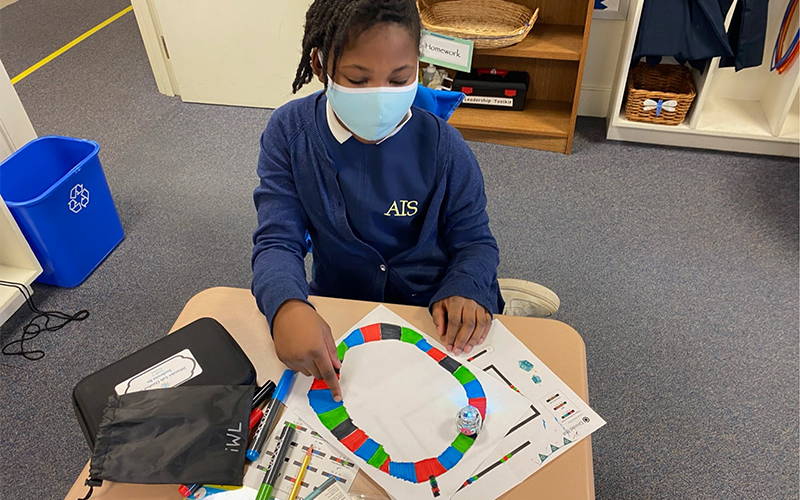 On her favorite Ozobot projects to date…
We loved the Dreidel Bot lesson available through Ozobot Classroom! We spent two class periods working through this lesson and used it as inspiration for creating our own winter games to share with our families!
On surviving 2021 as an educator…
Find your people! During this time of disconnection and social distancing, it is increasingly important to find and maintain a connection to each other, to our work, and to our students. I find myself gravitating towards the people who are honest about the challenges that they are facing and are committed to creating solutions.
Coding is Creative!
Tech skills alone don't spur big ideas—creative visions do. That's why education at home and in the classroom should span science, technology, engineering, the arts, and math (STEAM, not just STEM). Whether you see yourself as a future artist, astronaut, or entrepreneur, our goal at Ozobot is to kick start your creativity and coding skills with playtime that strengthens your whole mind.