We've got an exciting update ready for your Evo robots! All Evos require this update in order to work with the latest version of Blockly, Python Beta, the Evo App and soon, Ozobot Classroom! But don't worry, we're here to help. Below is a step-by-step guide for updating your bots using Ozobot Blockly. It's quick, free and ensures your bots are running with the latest and greatest tech!
To begin your update, head to ozoblockly.com and select "Get Started".

Next, connect your Evo to power and turn it on. We suggest using a micro-USB cable and your laptop.
Next, select "programs", and "connect".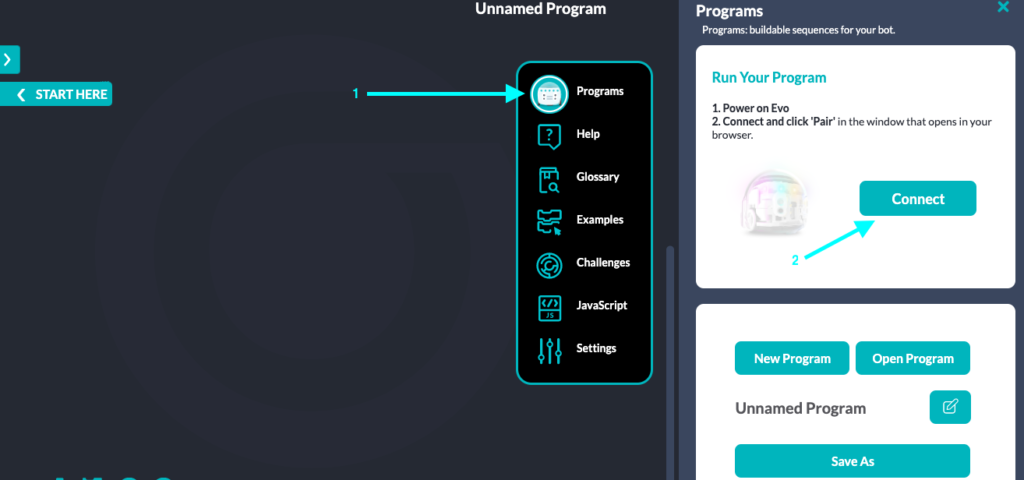 Choose your Evo from your browser's pop up menu and hit "pair".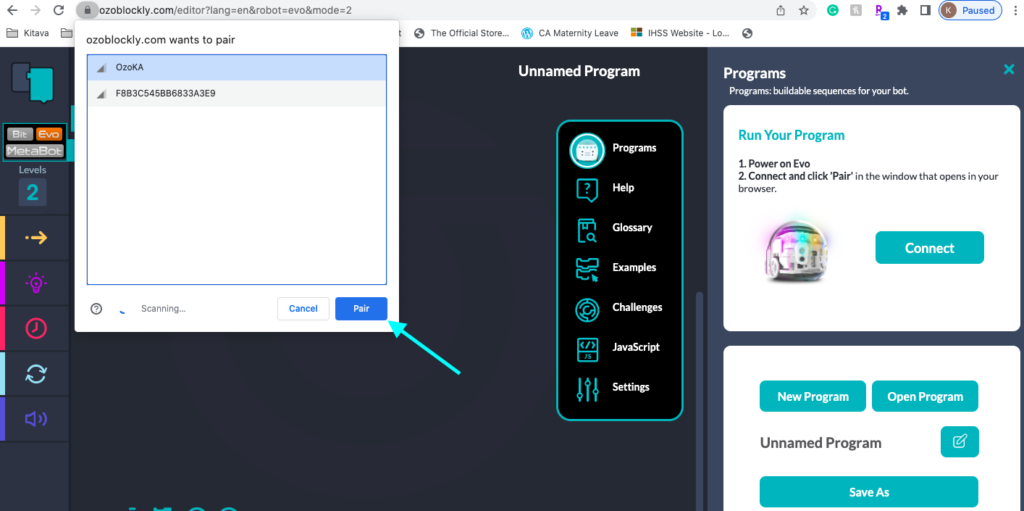 A pop up will appear showing which updates your bot needs from "Firmware", "BLE" and "Assets". It may be all three or only one or two.
Select "Update to Version 3.1.0" to begin update and please note that you may need to re-connect your Evo during this process. It is important you do not close the window during this time.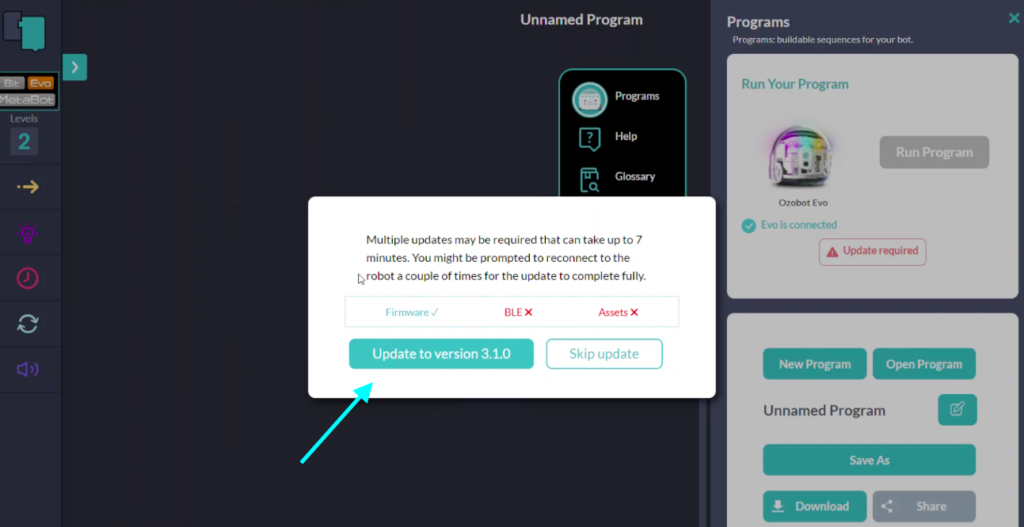 From start to finish, the update may take up to seven minutes to complete.
When the bot restarts after the firmware upload & update, the LED's flash quickly during reboot. During the restart for BLE, the lights do not flash.
Once complete, your Evo is updated and ready to use! If you have questions or need further assistance, please contact support@ozobot.com and we'd be happy to help!