We are excited to announce our newest Ozobot STEAM Kit: OzoGoes on a Seesaw.
In this kit, students will learn about leverage, gravity, force and their effects on objects. Created for groups of up to four learners and one Evo, OzoGoes on a Seesaw aligns with the following NGSS standards: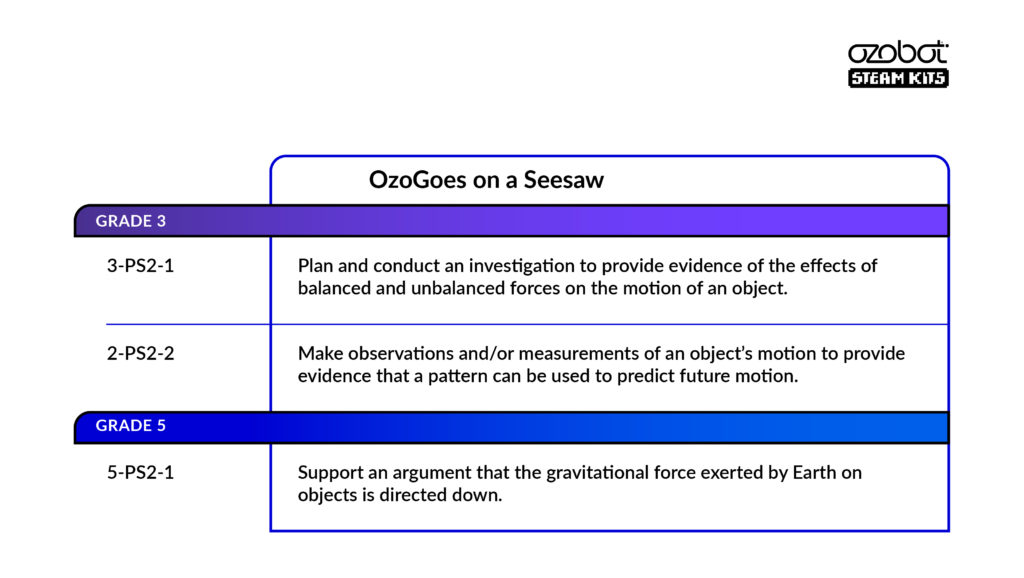 Grade 3
3-PS2-1. Plan and conduct an investigation to provide evidence of the effects of balanced and unbalanced forces on the motion of an object.
3-PS2-2. Make observations and/or measurements of an object's motion to provide evidence that a pattern can be used to predict future motion.
Grade 5
5-PS2-1. Support an argument that the gravitational force exerted by Earth on objects is directed down.
Available for classroom settings in 8-packs, OzoGoes on a Seesaw is available now!